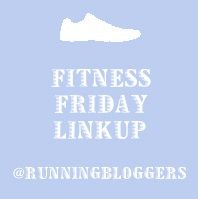 I'm a slow runner, but since I started coming out of a severe 6-7 month depression at the beginning of the year I've become slower than I have ever been. I'm talking 3:15 - 3:30 finish for a half marathon. I used to finish in the 2:35-2:50 range and I really can't put my finger on why I'm so slow. I know my endurance has gone to pot and I put on at least 10 pounds during the depression (that I am working on losing, plus an additional 15 pound). I'm running, swimming...finally fixed my bike tire so hopefully will start riding that again and yet I see no progression in my running.
I think part of it is that I started running again too early with no training doing a double in August. My times sucked then but I just attributed that to still having to deal with the depression. I raced a few more times until the end of the year with no training whatsoever just because I needed to get away and be by myself. I think I actually started training again in February or March...whenever the weather changed and got warmer.
I feel like a total newbie when it comes to running again. I'm just working on endurance like I did when I first started training for my first half marathon. Once I get that down I'll start some speed work, but right now I'm concentrating on marathon training (just to cross the finish line within time) due to the sheer stupidity of registering for 6 full marathons with two sets of back to backs.
Not seeing any progress is quite disheartening but as some friends pointed out I am out there running still, finishing is the goal and I am quite lucky to still be around after last year. It's easy to hear/read but believing is a totally different thing. All I know is that I'm not giving up, if I have to resort to walking these races I will. All I want is to cross the finish and get my medal...yes, it is about the bling collecting. So, I'm taking a deep breath and trying to put this situation into perspective (hard to do if you're a born pessimist). I saw this quote today and it says it all: